Come Join Us In Person for Fun, Informative Events In and About Oregon!
Look below the events listings for a short video of our "Treasure and Loot Bus Tour."
Seedy, Seamy, Sinful Portland Christmas Day Walking Tour!
December 25, 2016 @ 3:00 PM

-

4:30 PM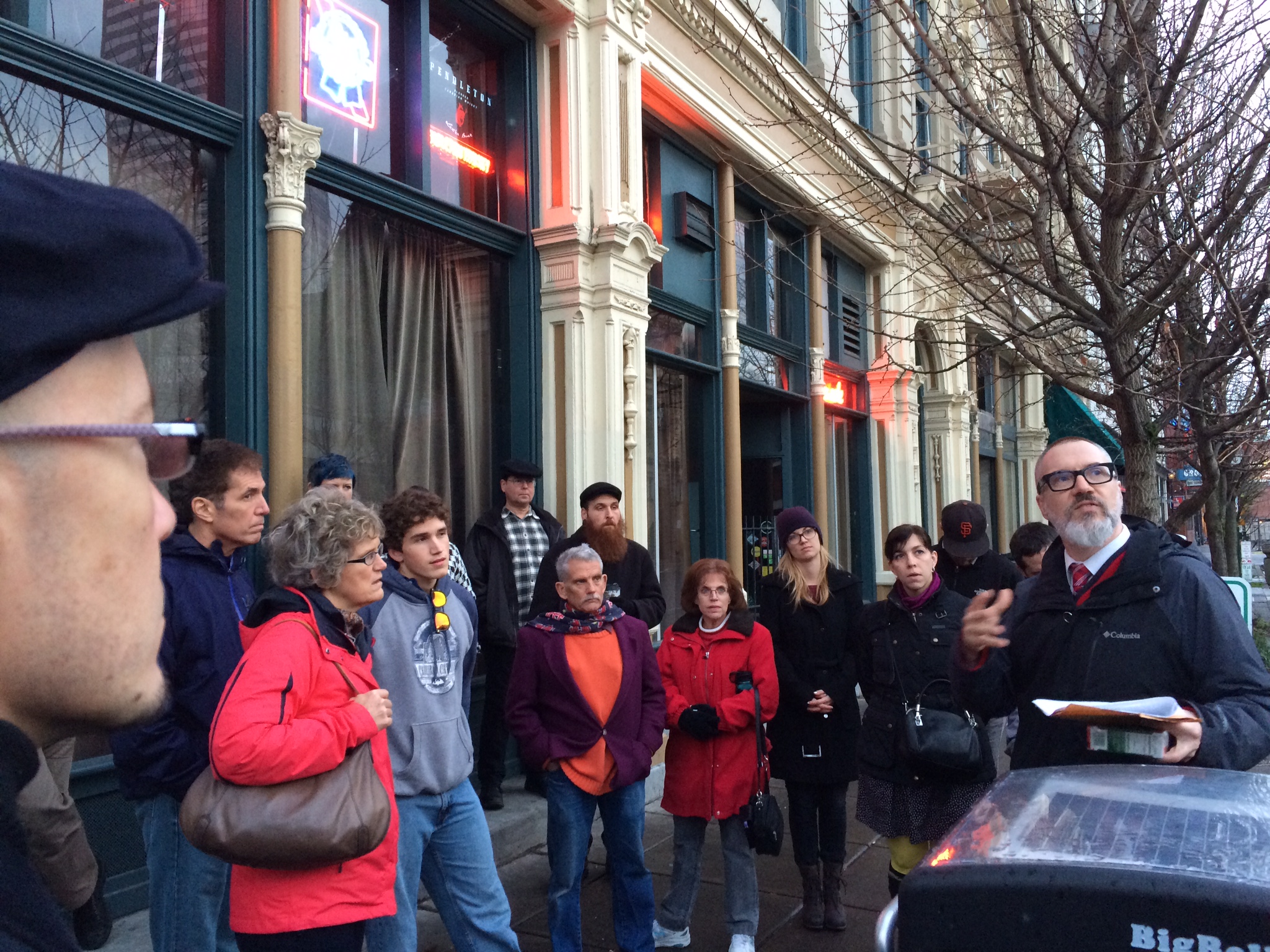 It's our (almost) annual walking tour with Know Your City! Join us on Christmas Day as we walk around Old Town, and talk all about the Sinful past of P-Town, or as we call it – "Portland's Naughty Bits!!" With crappy Dollar Store candy canes! Details and ticketing right HERE.
We will end the tour at Mary's Club at around 4:30pm, but if you care to join us, we are going to keep celebrating for a bit more! It's not really a part of the tour, but some extra historical fun, I guess. Mary's is open 365 days a year, so if you might like to accompany us to Mary's after the tour – please do so.* The Rialto will be celebrating their last day of business (under current ownership) on Christmas Day, so at 5:00pm, that might be a good place to stop in for a drink too!.
Doesn't that sound like a fun way to spend Christmas?? Hope you'll join us!
*Mary's has a one drink minimum. Tipping dancers is polite. Food or beverages are not covered in the tour cost. Be responsible. If you are drinking, take a cab, Uber, TriMet or walk after the tour.
NOTE: Some of the content of this tour is discussed on our other walking tour, Portland Sinful Walking Tour: Shanghaiers, Saloons & Skullduggery.