Come Join Us In Person for Fun, Informative Events In and About Oregon!
Look below the events listings for a short video of our "Treasure and Loot Bus Tour."
KAOH's Podcast Release Party! "Policing in Oregon."
September 11, 2016 @ 6:30 PM

-

8:00 PM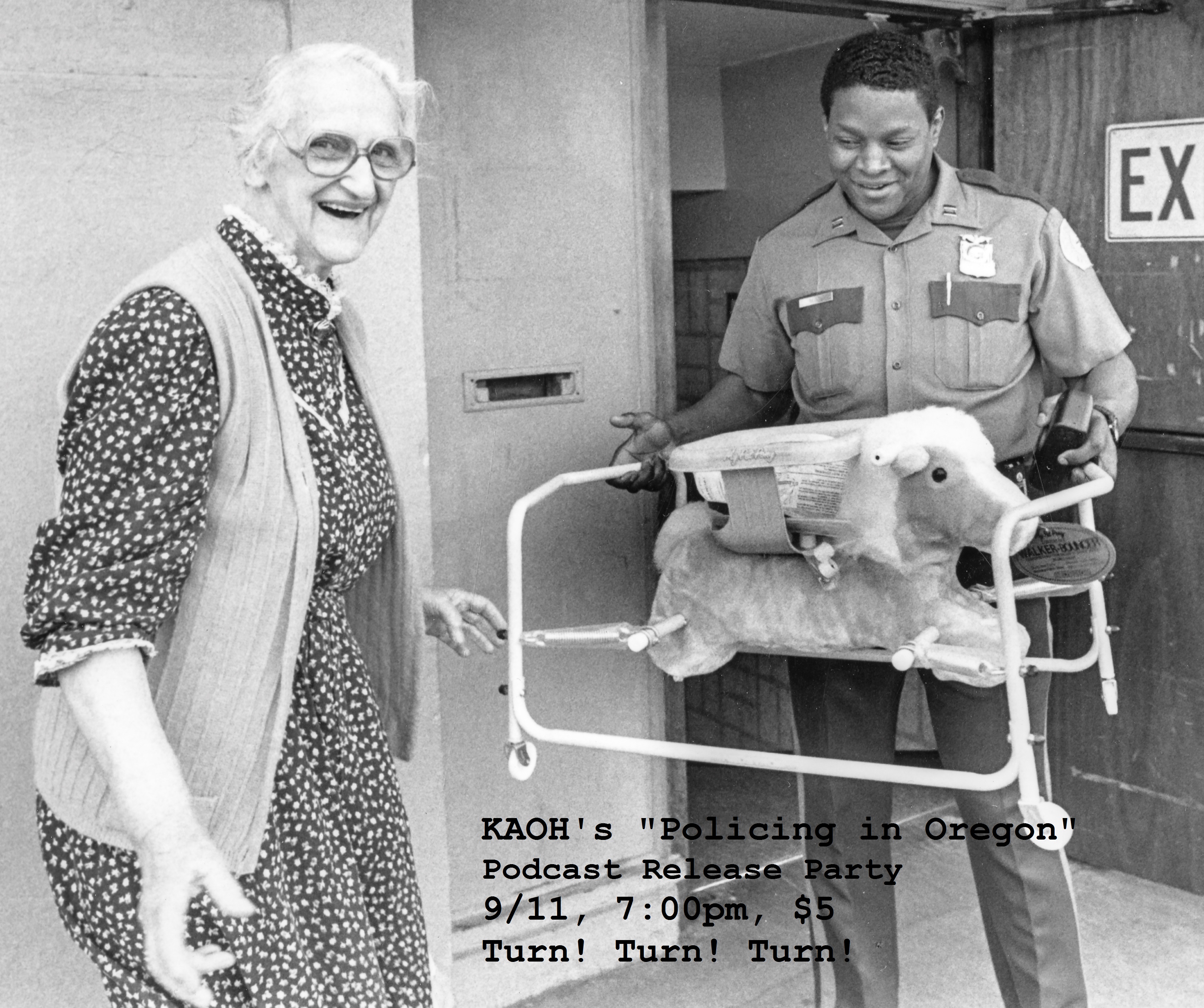 On September 11th, 2016, Kick Ass Oregon History will host the release party for their new podcast series, "Policing in Oregon." The event will start a 7:00pm (doors at 6:30) at Turn! Turn! Turn! (8 NE Killingsworth St, Portland). The cover charge is $5.
"Policing in Oregon" is a series of podcasts that examines how Oregonians have historically been policed, and how we want to be policed in the future. As we look at policing actions in the past, we also seek interpretation from current experts and observers of those events. Interviews were conducted with Mayor Hales, former PPB Chief Derrick Foxworth, a slew of current and former law enforcers, journalists and historians. Some of whom will join us for the evening!
JD Chandler will discuss the early issues of self government and policing in Portland from the City Marshals through the founding of the Police Department in 1870. JB Fisher will chat about this specific date (9/11), Kenton, the Multnomah County Sheriff's office and the 1955 bribe that shook Portland. KAOH's Doug Kenck-Crispin will tell the tale of Charles Moose – Portland's first black police chief and his program to use the bureau to gentrify North and Northeast Portland. We will also talk with retired PPB Detective Don DuPay, and hear his stories about policing this neighborhood in the 1960s and 70s.
And just in case that's too talky-talky for you, we will view some classic Portland police news footage and you might even catch a glimpse of a young, less pissed-off Lars Larson.