Come Join Us In Person for Fun, Informative Events In and About Oregon!
Look below the events listings for a short video of our "Treasure and Loot Bus Tour."
A Pictorial History of Oregon: Glass Lantern Slides from the Oregon Historical Society – Bend!
July 30, 2015 @ 6:30 PM

-

7:30 PM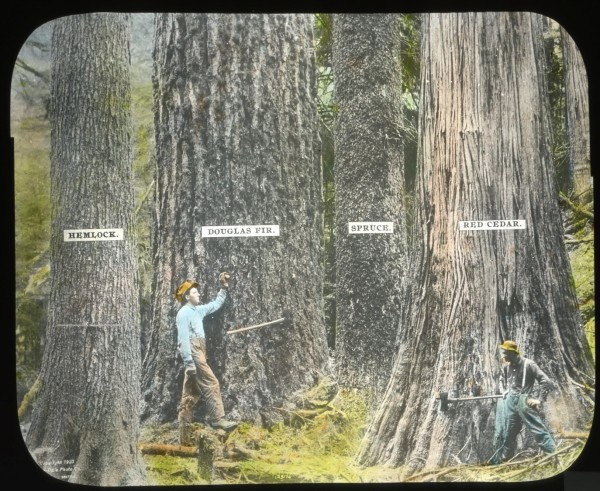 The Oregon Historical Society, in conjuncture with the Des Chutes Historical Museum, is pleased to present a pictorial history of the great state of Oregon – from James Cook's early coastal forays in 1778 to the construction of the St. Johns Bridge in Portland in 1931.
Comprised of approximately 100 glass lantern slides, this show was originally put together as a public educational program by the Colonial Dames of America in approximately 1935. With the assistance of Doug Kenck-Crispin (Kick Ass Oregon History) on the microphone, Matthew Cowan will project the images using a Victor Stereopticon projector (circa 1915) and we will use the original notes to narrate the slides. In addition we will have an addendum to the program with notable slides from Deschutes, Lane and Klamath Counties as well as other gems from around the state.
This program was most recently put on at the Portland Institute of Contemporary Art in July 2014 but prior to that it has likely been shelved for the past 60 years.